Who is Josep Gimbernat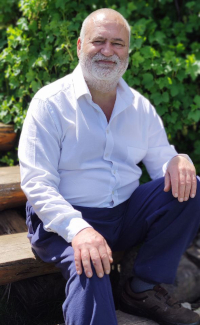 Difficult question to answer, how to define a seeker, someone who is on the path of personal and spiritual growth?.
You are most likely on this path too, since you approached this page seeking to satiate your curiosity, and would probably have a hard time trying to define yourself as well.
But, I am supposed to explain a bit about who I am, which is why I have written this section of my website.
A definition that I really like is the following: Josep Gimbernat is a tireless explorer and learner of LIFE.
Although I must admit that that doesn't explain much about me, at least not concretely, so I'm going to give you some facts about my biography, which will surely allow you to know me a bit better:
Childhood and youth
I was born on February 15, 1958, in Girona (this information is very important for those who want to gossip about my age, hehe)
From a very young age, my interest in scientific research stood out, with a special interest in Astronomy that I still maintain, through informative talks on astronomy and its impact on us.
In fact, in my youth in addition to Astronomy,I also taught myself Mineralogy, Geology and Botany.
My desire to understand the world in all its aspects led me to study Astrology from the age of 16, and in my journey through astrological teahings I have studied many different systems, finally adopting Huber's method of Astrological Psychology, through which I make my interpretations and I teach my classes.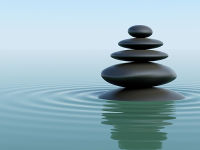 At the age of 21 I discovered meditation and personal growth, taking numerous courses in Yoga, Taichi, Meditation, Mind Control, Vipassana, Zen, Sufism, the Fourth Way, Buddhism, NLP, Graphology, Numerology, Esotericism, among others.
And finally, I started to teach Mental Self-Control and Personal Growth classes in Tenerife in 1986.
During a creative fase, I wrote some books such as
Introduction to Astrology (1983), personal growth tales like:
The prince in the kingdom of life (1990), Golden Alya the Flower of Kylmarion (1993) Nasra's heart 1996), The way back (1996)
.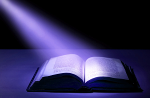 In 2006 I created and designed
The Astrological Tarot
, a card game to learn Astrology or use it to find wise advice to our doubts and problems, and in 2007 The Tarot of the Chakras and the Rays.
I also designed The Game of Life, a board game to learn Kabbalah, Astrology and Astronomy.
And my latest textbook
The 12 Centers
, a book on the Chakras, or Energy Distribution Centers.
My scientific facet is maintained both through Astronomy, of which I am a disseminator, giving lectures, courses and audiovisuals in different places in Catalonia, and in my role as a computer programmer. Thanks to the latter I was able to create the
Pythagoras program
in which I merge Numerology, Astrology, Chakras and 7 Rays in an integrating program to facilitate the calculations and graphics necessary for working with these disciplines.

And it is precisely the program that I use in my consultations, to keep all the data at hand.
Creative and restless
I investigate new applications of knowledge about the 7 Rays within Astrological Psychology, Astrology in its medical aspect and the ancient therapies that I am integrating into my Pythagoras program.
After being asked to give courses my online, in order to facilitate access to those who could not attend in person, I developed the School of Wisdom page, where you can find all my courses online, plus information about my on-site courses and my other services.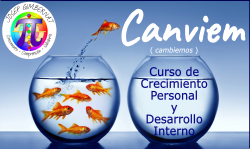 Some of my other contributions to the educational field are the monthly radio program that I give on Radio Pineda or the motivation course and
Canviem personal growth!
plus the
Soul Counseling training
, result of the fusion of all the knowledge and tools that I use in my daily counseling practice.
Another of my current projects is the creation of a collection of videos on personal growth, spirituality and esoteric wisdom; while at the same time empowering the community that is being created around the Soul Counseling training:
Seeker's program
.
You can view the videos at my
yotube channel.

Currently, I am president of the
Associació Canviem
, in Pineda de Mar, Barcelona, a non-profit organization for personal, human and social development, with which I share goals and ideals.
Hand in hand with personal growth, always.
Supporting you now and always.
---
For more information contact Josep Gimbernat

Questions