What are the Seekers?
Online Wisdom School is the result of more than 45 years of tireless search to learn from all areas of Perennial Wisdom, seeking answers to who we are, where we come from and where we are going.
At the Online Wisdom School we want to transmit all the knowledge accumulated after long years, share it and make it as accessible as possible.
It is also a meeting point for the community that is forming around the concept of Soul Counseling, which seeks to integrate all that wisdom to improve one's life and to guide other people in consultations.
For this reason, to make it easier, we have created the Seekers program at the Online Wisdom School.
A Seeker at the Online Wisdom School is a person who wants to learn about the spiritual and human world, who subscribes to the Violet Seeker program with a small monthly fee, and in exchange, receives access to a large amount of study and learning materials and, above all, help and constant support in this arduous initiatory path: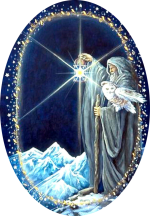 Become a Violet Seeker for 20€/month and gain access to the following perks
You will enjoy a teacher / guide at your side, supporting tutoring you, through your learning and your path, through whatsapp / telegram and email. All the time you want (price for non-Violets € 50 / hour).
At least once a month you can access a webinar or live videoconference to comment and ask about Wisdom School issues.
You will be able to vote on the topic for the next webinars.
You will be able to vote in the selection of the videos and courses to be developed at the school.
You can choose to participate in the different investigations that are being launched on school topics.
Enjoy a 50% discount on all online courses and a 20% discount in the intensive face-to-face courses and in the services of the School (annual, couple, astral chart, numerological subjects...), printed books, posters, study cards, ARC Tarot deck...
You will obtain free access to other courses like: ~ Introductory course to astronomy. (8 1h lectures). ~ Cambien's personal development course. (20 1:30h lectures) Non-Violet price 150€. ~ Tarot course. ARC (12 1:30h lectures) Non-violet price 90€. ~ Plus other courses that will be published in due time.
You will have access to all the meditations recorded at my studio (more than 50 audios). (Non-violet price 100€).
You will have access to all finished courses plus my tutoring as long as you are a Violet Seeker.
Once a year you will receive an invitation to attend a live video conference in which I will do a Soul Counseling interpretation for you (Non-violet price 60€).
Free access to the Pythagoras online software (Numerology calculations, Rays chart and Chakras chart (Non-violet price 24€/year).
Access to the Violet Seeker whatsapp group where you can comment, suggest, ask, debate, with all the other Seekers in the world.
You are part of and collaborate with the spread of wisdom in the world. Your opinions will be taken into account when adding new courses or services and you will be the first to enjoy them. And with the prices of a Seeker!
You can now save more than 800 euros!
I want to be a Violet Seeker
Price of the service: 22€ / per month
If you want to subscribe and complete the payment you must login with your username and password or create a new account.
Enter the school:
---
For more information contact Josep Gimbernat

Questions