What the Online School of Wisdom is.
It's a gateway into personal growth, spirituality and deep wisdom.
The School of Wisdom is a link between the seekers of deep wisdom from all over the Spanish-speaking world. It is dedicated to all the tireless Seekers, for whom the most important thing is to understand who we are and what our mission on this Earth is.
For you, it's the way towards the Initiatic Path that's been waiting for you since the beginning of time.
What you will find in the Online School of Wisdom
(the rest of the courses of the Escuela de Sabiduría have not yet been translated from Spanish)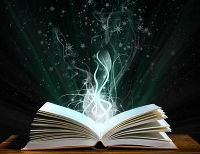 Although there are other web pages dedicated to the different topics that are contemplated and structured by Ageless Wisdom, they usually give fragmented and isolated knowledge on their specializations. We believe that at this stage of human evolution, a website that proposes the integration of all of them in a single, easy and affordable place is necessary.
At the Online School of Wisdom, both "newbie" and "veteran" students and teachers of all ages come together, it is a place where you can speak, comment, debate, ask and receive answers on all topics related to personal growth, spirituality and Perennial Wisdom.
You will also find free personal growth books written by me available to download. Relaxations with visualizations and meditations recorded in my studio. Plus short videos on all kind of personal growth and spirituality topics.
"The light of understanding illuminates the eyes of those who know themselves".
Josep Gimbernat