Evolutionary Numerology Online Course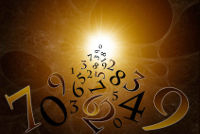 Currently, since the On-site courses are more spontaneous and are always different from the online ones, we have recorded a On-site course where we talk about Evolutionary Numerology, and the video recordings have been added on the last page of each class.
We recommend that you study both the text of the class and that you watch and listen to the videos, you will see that in one version they talk about some topics and in another one about other topics, they are not synchronized but each one follows its own rhythm.
It is much more enriching and you learn much more if you have both versions. That's the reason they are at your disposal.
You can view the first class of the course free and without compromise to see if you like it.
Course pricing: 120€

(50% discount if you are a violet seeker)
If you wish purchase the course please login using your username and password or create a new account.


Enter the school:
---
For more information contact Josep Gimbernat

Questions