Introductory course to
Meditation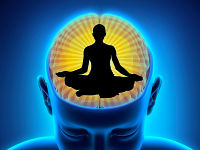 Although many people associate meditation with chants in foreign languages (mantras) or Hindu religion and sects, the truth is that meditation has been a known and practiced technique in the West for millennia. The reason for this is that Western systems haven`t had the publicity that the first yogis had when they came to the West in the 1960s.
Yoga schools quickly proliferated and today everyone believes that meditation and Hindu yoga go together.
There are many variants of meditation and there is always one that can be used to achieve the goals that you set for yourself, be it to be more successful at work and business, to improve yourself as a human being, or to achieve spiritual enlightenment.
And besides, meditation techniques do not necessarily require complicated body postures, religious prayers, or even cushions or incenses. Meditation is a technique that can be applied by everyone, regardless of age, gender or interests.
Albeit, one that has to be learned and practiced for a long time in order to really see the effects.
If you want to learn to meditate but you do not have access to a teacher or On-site classes, due to time, distance or any other circumstance, here is an online course that will facilitate your introduction to the Science of Meditation.
You can view the first class of the course free and without compromise to see if you like it.
Course pricing: 30€

(50% discount if you are a violet seeker)
If you wish purchase the course please login using your username and password or create a new account.


Enter the school:
---
For more information contact Josep Gimbernat

Questions