Introductory course to the Hebrew kabbalah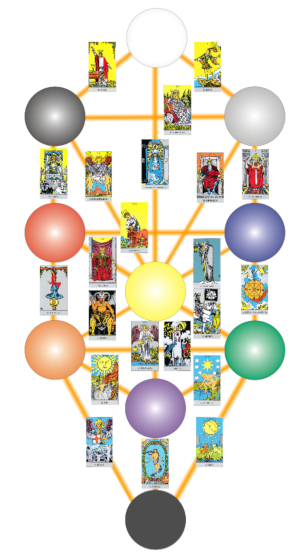 As the title indicates, this course consisting of 12 1:30 h lectures is just an introduction to this ancient wisdom.
Evidently the Kabbalah cannot be explained in such a short time, it is not even possible to speak of all the parts that compose it, nor to explain them in any depth.
This course aims, with modesty, to clarify concepts regarding what the Kabbalah is and what it isn't, what this philosophy covers, how it is applied in practice, how it affects us on a day-to-day basis and how it can be useful today.
We will also explain the symbolic meaning of the Tree of Life, the main hieroglyph of the Kabbalah, and we will explain how the 22 Tarot Arcana can be understood, starting from the fact that they are representations of the paths that unite the different levels of consciousness expressed in the Tree.
And finally, we will learn to use the Tarot, the Major Arcana of the Tarot with different types of spreads, to get in touch with our own soul so it can guide us on our spiritual and evolutionary path.
Remember that you can view the first class for free and without compromise to see if it interests you.
Course pricing: 90€

(50% discount if you are a violet seeker)
If you wish purchase the course please login using your username and password or create a new account.


Enter the school:
---
For more information contact Josep Gimbernat

Questions